Liquid Pet Supplements and Dog Vitamins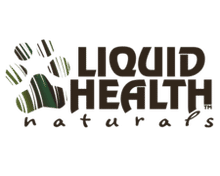 RJ Paddywacks is proud to carry Liquid health in Carbondale, Colorado. Liquid Health Pets is one of the leading liquid pet supplements and vitamin manufacturers in the United States. Our pet supplement business is the result of needing to accommodate our customers that were seeking high quality liquid supplements and vitamins for their pets. Liquid Health, Inc. created this specialized website to best serve these customers. We use only the highest quality ingredients for all of our products. Our liquid pet supplements and vitamins are all manufactured right here in the USA at the same manufacturing facility as our liquid supplements for people.
Liquid Health Pet Products
FidoNutrients K9 Liquid Dog Vitamins
K9 Ear Solutions Dog Ear Cleaner
Small Dog Glucosamine Joint Formula
K9 Vegetarian Glucosamine Joint Formula
K9 Level 5000 Concentrated Glucosamine
Providing All-Natural, Organic, Raw and Freeze-Dried Diets For Your Pets. Come Into RJ Paddywacks For Pet Supplies Today!