mankind achieve joy and happiness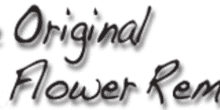 RJ Paddywacks is proud to carry Bach Rescue Remedy in Carbondale, Colorado. Treat yourself to a unique shopping experience where you, your family and pets come first. Our staff are very knowledgeable about all our products and will be able to answer most of your questions and make recommendations for your specific needs.
All our products are carefully selected for their effectiveness and natural ingredients and we sample most of the products ourselves and only carry brands that we personally trust and use ourselves.
Providing All-Natural, Organic, Raw and Freeze-Dried Diets For Your Pets. Come Into RJ Paddywacks For Pet Supplies Today!