Proud to be based entirely in Colorado, providing your pet with the best local nutrition possible.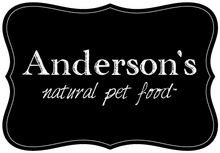 RJ Paddywacks is proud to carry Anderson's Natural Pet Food in Carbondale, Colorado. We strongly believe that our pets require the raw diet they thrived on before domestication; so the nutrients they receive from the locally-farmed, sustainable and organic ingredients in our raw meat and bones, are far more beneficial than grain-based commercial pet food. We have a profound passion for the Colorado outdoors and the people and animals who call it home.
Providing All-Natural, Organic, Raw and Freeze-Dried Diets For Your Pets. Come Into RJ Paddywacks For Pet Supplies Today!