The quality leader in the pet industry.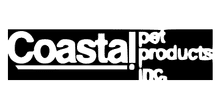 RJ Paddywacks is proud to carry Coastal Pet Products in Carbondale, Colorado. Coastal Pet has been manufacturing pet products and providing exceptional customer service since 1968. A family-owned, American manufacturer, Coastal Pet is committed to leading the industry with innovative, quality pet products that people trust for the pets they love. We proudly manufacture a vast array of collars, leashes and harnesses at our state-of-the-art facility in Alliance, Ohio. This includes handcrafted leather and the majority of our nylon products.
Dog Products:
Products for Dogs: Accessories, Collars, Leashes, Harnesses, Food Bowls & Storage, Grooming Tools, Harley Davidson®, Leather Collars & Leashes, Toys, Training Products, Travel Products, Walking Products, Waste Management, Tie Outs, Safety Products, Wolfgang
Providing All-Natural, Organic, Raw and Freeze-Dried Diets For Your Pets. Come Into RJ Paddywacks For Pet Supplies Today!